UCSB's Health Professions Advising is part of the *Pre-Professional Advising Office located in 2105 North Hall.  Our pre-health advisors provide academic advising services as well as career counseling for current UCSB students and alumni who are interested in pursuing careers in the health professions.  While our office directly reports to the College of Letters & Science Academic Advising Office, we work with students and alumni from all programs of study.
If you have questions, please email us at prehealthinfo@ltsc.ucsb.edu.  We also utilize our Pre-Health Listserv as the primary form of communication with UCSB students, so we strongly encourage all students, faculty, staff, alumni, and even prospective students and parents to join the mailing list. 
*All academic advising services are currently taking place remotely due to the COVID-19 pandemic.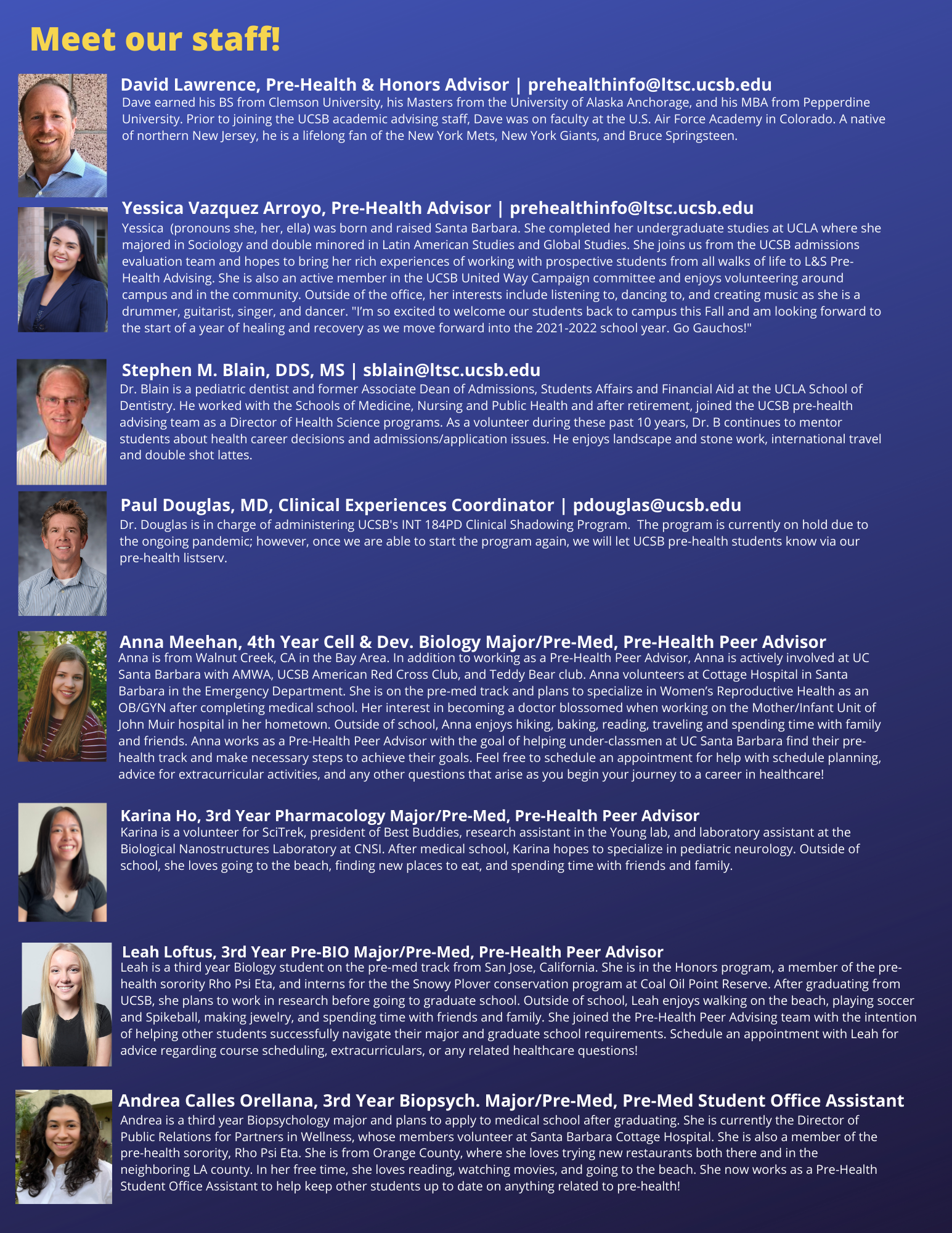 Health Professions Advising Newsletters

June 2021: Congratulations Class of 2021!  May 2021, April 2021 March 2021, February 2021, January 2021
December 2020, October 2020, Special Edition: September 2020 August 2020, July 2020, June 2020, May 2020, April 2020, March 2020, February 2020, December 2019/January 2020
November 2019, October 2019, Welcome Back/September 2019, June - August 2019, May 2019 , April 2019