Hello and welcome to UCSB's Health Professions Advising website!  The purpose of this page is to provide visitors and incoming students with a general overview of the services provide by UCSB Health Professions Advising, as well as to introduce students to important topics and resources that they need to know and will find useful while pursuing a pre-health career track at UCSB.  Below you will find links to important presentations given by our office, as well as FAQ documents that address many of the commonly asked questions that students, parents, and guardians have.  We encourage everyone to view these resources prior to exploring other pages within the website.  
New Video Series:  Effectively Utilizing the Health Professions Advising Website: A tutorial for incoming students 
We know that both finding a suitable career and navigating a pre-health track can be confusing and often overwhelming to students.  For this reason, our Health Professions Advisors have started work on an ongoing series of videos that help students to both understand and implement the information and resources included throughout our website.  We encourage incoming students to first review the videos in order, but we encourage revisiting individual videos as needed. 
Video 1:  Effectively Utilizing the UCSB HPA Website: Home Page and Prospective Students & Parents Page
Video 2:  Pre-Health Tracks Overview, Part 1/2
Video 3:  Pre-Health Tracks Overview, Part 2/2
Video 4:  Researching Professional School Requirements
More videos coming soon!
UCSB Open House Resources
UCSB's Spring Open House is an annual event that welcomes prospective students to campus to learn about UCSB.  Below you will find the virtual presentation that was given this year due to the coronavirus pandemic.  We've also included a document with questions that parents and students have asked during previous Open Houses.
Virtual Open House 2020 Presentation PDF (Click Here)
Virtual Open House FAQ (Click Here)
Transfer Student Resources
We recognize that students who transfer to UCSB, whether from community colleges or other four-year institutions, have unique needs and face unique challenges.  Below we've created some resources to help incoming pre-health transfer students as they transition to UCSB.
Transfer Student FAQ (Click Here)
Transfer Student Orientation Presentation:  Please watch prior to attending the Transfer Orientation Sessions! (Click Here)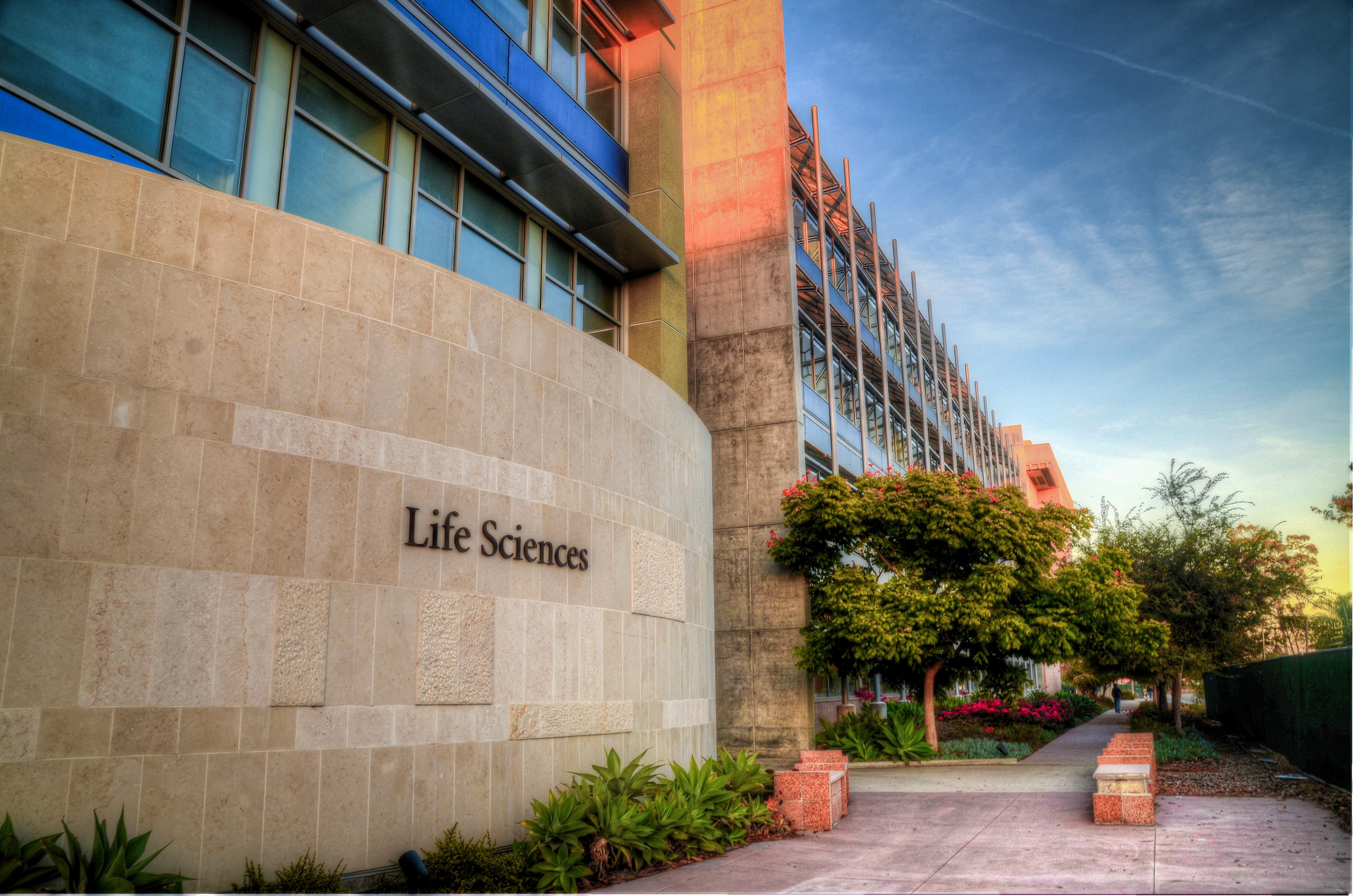 Career Counseling and Academic Advising:  We encourage our first-year pre-health students to visit Career Services to discuss their emerging interest in heatlh professions. At Career Services, students have access to a variety of tools and assessments that can help them better understand themselves, including their individual skills and interests.  With more information and a better understanding of what it means to work in healthcare, students are then encouraged to meet with a pre-health advisor at some point during their first or second quarter at UCSB to discuss their interest in pursuing a career in healthcare.  From that point on, we suggest all pre-health students schedule an appointment to meet with an advisor at least one more time before the end of each spring quarter to discuss their progress. During our meetings, we focus primarily on helping students flesh out their interests in particular health professions, understand competitiveness, and help connect them to extracurricular experiences, such as shadowing, clinical experiences, research, and volunteering.  Our advisors also offer general advice regarding class scheduling and degree requirements.
Volunteer/Service Opportunities:  Pre-health students often, and rightly so, have a desire to help others.  We help connect students to resources that help them find volunteer opportunities both on campus and in our communities.
Seminar and Special Topic Courses:  UCSB offers a number of special-topic seminar courses that can help students gain a broader understanding of healthcare and their roles as future healthcare professionals.  Examples of some of these courses include INT 75 Underserved Medicine, INT 175 Healthcare Delivery, and WRIT 109HP Writing for Health Professionals.
Pre-Health Tracks:  There are no pre-health majors at UCSB.  Instead, students pursue what we refer to as Pre-health Tracks, which range from Pre-Medicine to Pre-Veterinary Medicine.  These tracks include the commonly required prerequisite and suggested courses for their associated professional school programs.  For more information about choosing a major, please refer to the Choosing A Major section of the Pre-Health Guide.
Special Programs & Resources:  Lastly, UCSB offers a number of special programs designed to enrich students' undergraduate experiences.  These programs include the Undergraduate Research and Creative Activities (URCA) Grant, the Faculty Research Assistance Program (FRAP), UC Education Abroad Program (UCEAP), our new Medical Humanities Certificate Program (Offered through PaCE), and the Educational Opportunity Program (EOP). These are often great programs for students to become more well-rounded personally and professionally.
Gaucho Guide to Pre-Health
UCSB's pre-health advisors work with all students--current and alumni--across all colleges (Letters & Science, Engineering, College for Creative Studies) on campus who are interested in pursuing careers in the health professions.  We encourage all students interested in pursuing a health profession to familiarize themselves with our website, join our listserv, and schedule an appointment to meet with a pre-health advisor early on in their undergraduate careers.
So what does it mean to be a pre-health student?  What are professional schools looking for in applicants? Health professions schools, and pre-health students, are looking to answer these two questions:  "Can you do it?" and "Should you do it?" As a pre-health student, you will need to both articulate and demonstrate--through actions, behaviors, and experiences--your answers to these two questions.
Can you do it? There is no denying that academic excellence is a must in order to be considered a competitive applicant for health professions graduate programs.  While programs sometimes set a minimum GPA requirement for applicants of 3.0, to be considered a highly competitive applicant for most professional school programs, you should try to acheive a GPA of around 3.5 or higher.  Accepted student profiles will vary by program and institution; however, all will expect that you perform at a level that indicates you are likely to be successful in professional school.
Should you do it?: This question is quite subjective because there are a number of factors that must be considered when attempting to answer it.  Not only are competitive applicants successful academically, they also demonstrate their commitment to serving others by engaging with the community on campus (student organizations, undergraduate research) and off campus (shadowing, clinical experience, volunteering/community service).  Successfully balancing course work and extracurricular experiences requires strict time management and, occasionally, sacrificing personal time. This is why it is important that students seek out experiences that they find personally meaningful and rewarding.
Desirable Attributes The Association of American Medical Colleges (AAMC) has identified several "Core Competencies for Entering Medical Students" that truly apply to all health professions.  Many professional school programs take a holistic approach to reviewing applicants for admission (academics+extracurriculars), which provides them with a better understanding of who you area as a candidat, both academically and personally.  Some of these competencies are listed below.
Service Orientation 
Social Skills
Cultural Competence
Teamwork
Oral Communication
Ethical Responsibility to Self and Others
Reliability and Dependability
Resilience and Adaptability
Capacity for Improvement
Critical Thinking
Quantitative Reasoning
Scientific Inquiry
Written Communication
Understanding of Living Systems and Human Behavior
Click to view the list and description on the AAMC's website.
Choosing a Major
Pursue your passion!  Choosing a major is a challenge for many students, but if you choose one that combines your interests, passions, and academic strengths, then you can't go wrong.  Professional schools do not prefer one major over another, which means you do not have to pursue a degree in biology or chemistry or another area of the sciences.  Many of our pre-health students choose to major in one of those areas because that is where their passions and academic strengths reside; however, students who major in other areas, and who perform very well in their prerequisite courses, are also successful applicants.  
AP Credit:  Many students receive university units for their performance on certain AP examinations, but students should understand that health professions programs vary on whether they will accept AP units to meet prerequisite course requirements. Students who receive units from their scores on the AP exams in the areas of biology, chemistry, and physics will still need to complete the full introductory sequences in those areas.  Additionally, students receiving units from their scores on the AP Calculus AB or BC exams are also encouraged to take additional math and/or statistics courses at UCSB.
Shadowing, Volunteering, Clinical Experience, and Research
In addition to excellent academic performance and high entrance exam scores, it is incredibly important that pre-health students gain experiences in their intended fields as soon as possible and continue to participate in these types of experiences throughout their undergraduate careers.  There are many benefits to be gained from each of these experiences, which are briefly described below.
Shadowing:  For many students, shadowing a professional in their intended field is their first real glimpse into the profession. Shadowing is essentially being a "fly on the wall", observing and noting that interactions that take place in a clinical setting.  Students' first shadowing experiences are often a key factor in helping them to decide whether or not a particular career is right for them.
Clinical Experience:  These experiences differ from shadowing in that students have specific duties and responsibilities that they are tasked with performing.  These experiences, ideally, allow students direct contact with patients, which helps them to further deepen their understanding of what it means to actually work as a healthcare provider.
Research:  Although not a requirement for most programs, clinical research or laboratory experience is looked upon as highly favorable by some schools.
Volunteering:  Volunteer and service experiences are excellent opportunities for students to take part in and give back to causes and communities that they are passionate about.  Additionally, these experiences help students to broaden their understanding of the varied cultural and socio-economic backgrounds and experiences of people living in the US.
Although some programs have minimum requirements for the amount of time students spend participating in certain activities, such as shadowing and clinical experiences, our general guideline for students when they are trying to determine which organizations and activities to participate in is to always consider the quality of their experiences over the quantity of experiences.  
Admissions and Interview Process 
The application process to professional school programs can be daunting for even the most meticulous planner.  Typically, students begin the application process about 18 months prior to the date they intend to start, which is usually in the summer or early fall.  For some students, that means they will start the process during the late spring or early summer immediately following their junior year. Students who choose to or need to take a gap year will begin the process during the late spring or early summer following graduation, or even further out.  Schools begin reviewing applications beginning in mid-to-late August with interviews being scheduled throughout the fall and winter, and sometimes into the spring, of the upcoming year.
Deciding the best time to apply is a decision that we strongly encourage our pre-health students to make following a meeting with one of our pre-health advisors.
Health Professions Advising
The pre-health advisors at UCSB are here to assist pre-health students at every step of their undergraduate career leading up to and beyond their application to professional school programs.  We want all of our students to be successful and find fulfilling careers that will help them to lead happy, productive lives, whether those careers are in the health professions or in another field.  In order for us to provide the best advice and services to help students achieve their goals, we need our students to actively seek out appointments and opportunities to connect with our advisors.
We encourage you to explore the resources on our website and consider joining our Pre-Health Listserv to learn more about what it means to be a pre-health student at UCSB.
Are you a current high school student? 
Consider reading this article from EduMed about how you can begin learning about and preparing yourself for a career in healthcare before you go to college! (Click Here)